Automation at the speed of life
Your imagination is the limit of what we can accomplish together
Go to PLC Controls
PLC Controls
PLCs are useful tools for repeatable processes because they have no mechanical parts and they can gather information. The information the controller gathers can be used as feedback to guide needed changes and improvements to processes, some of which can be performed automatically according to the device's coding.
Engineering Services
-Electrical circuit design
-Panel layout
-Electrical system layout/design
-Electro-Mechanical product design
Micro Data Center
Same function as a full blow data center just scaled down to provide localized support for demanding environments. Many times air-gaped to provide total security for the most sensitive data environments.
Calibration Services
Gas sensor, analog input, PID, process correction per variable
We can automate and control anything
Archimedes Systems Incorporated was founded in 2003. Our expertise evolved from years of experience in the industrial process control and automation Industry. Ultimately emerging as a full service systems integrator.Our passion for problem solving and desire to satisfy our clients over time has enhanced our capabilities to meet the challenges of trending projects. This is where we strive to provide the best knowledge base, from years of leading edge proven success, to ultimately conquer each project in its entirety.
OUR TEAM
Collaboration at its finest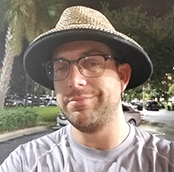 Eric Szilagyi
Project Manager
Unique ability to manage multiple projects and problems at once and provide outstanding support for all.
BIO