Services
Archimedes Systems Inc. offers services in programmable logic controller (PLC) technology to automation systems from design, coding, implementing and full integration into an existing Plant Network. Our services ensure the outcome will be a reliable robust professional project.
PLC Programming
PLC platforms offer modular architectures and a range of I/O and network options for applications from single machine control to full plant integrated control. We design and specify distributed or supervisory control applications PLC based automation systems that provide exceptional reliability and performance.
Server Performance Monitoring
Surveillance and Cameras provide  a total solution for pristine performance and reliability from high end facial recognition cameras and beyond to standard perimeter/interior surveillance. Installation and maintenance of cameras and software, plus more.
Proven Value in Performance and Reliability……….
Archimedes Systems Inc. is your source for System Integration, Industrial Controls, Server Performance Monitoring, and Custom Design for Systems Integration.
Products and Systems Integration………
Our  company forges ahead in the marketplace with the latest products with proven reliability and service offerings. Thus providing clients with our combined years of experience and knowledge in custom systems integration.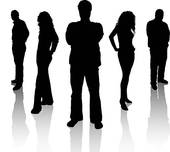 Project Engineering For Industrial Automation….
As a prospective customer, we look forward to hearing from you.